A Conversation with the Chairman – Dan Cantor | Hamilton

Dan Cantor –

Owner and Chairman at

Hamilton
Recognized today internationally as a leading event marketing company, Hamilton – and its industry – have gone through extraordinary change. We sat down with Hamilton's owner and chairman, Dan Cantor, to discuss.
What is Hamilton celebrating in its 75th year?
This is an exciting time for Hamilton, our clients, and our industry. Today, we truly are an experiential marketing agency. We design, produce, and execute immersive brand experiences that drive meaningful connections between our clients' brands and audiences. Hamilton Displays was started by Renzie Hamilton and his father-in-law, Sterner Faussett, in 1947. We bought the company from Renzie's brother, Kenneth Hamilton, in 1990. Back then, the industry was a creative business with interesting fabrication and some inclusion of technology but minimally focused on the design and experiential aspects. We've come a long way in 75 years.
What attracted you to buy Hamilton as a company?
I come from an entrepreneurial family. I grew up working in my family's movie theater business. At the age of 12, I was popping popcorn, cleaning restrooms, and learning how to manage people. I later had several business interests, including construction and radio broadcasting (after pursuing a license application filed by my father, Joseph Cantor). After I sold the radio station in 1986, I was looking for a new business opportunity. My former partner and I looked at around 50 businesses in the greater Indianapolis area, including Hamilton, over a two-year period. When we toured Hamilton's facility in the old Indiana National Guard Armory, we almost rejected the opportunity. After more research, we determined that Hamilton had the potential to become a more prominent exhibit design and marketing services company. We then moved forward with the opportunity and prevailed. My experience with construction and fabrication, appreciation for design and architecture, as well as a passion for technology motivated my interest in Hamilton.
What was the industry like back then?
The industry was quite different in those years. Exhibits were fairly ordinary and made primarily out of wood. Companies focused more on the booths' static messaging than the display's appearance. The exhibits were manned by an exhibitor looking for handshakes, then the industry evolved, and a new design awareness emerged. Companies wanted to stand out through design. It became a more competitive environment for us and the exhibitor. There was increased interest in the fundamentals of event marketing and the desire to prove value to justify the cost. Client companies focused more on setting objectives and achieving their goals. The industry became more seriously focused on the honest-to-goodness measurement of outcomes. Outcomes not only consist of lead generation but also include tangible measurements of who came to the exhibit and why, brand impressions, product interests, etc. Analytics and technology play a much more vital role in creating these events today. Today, our focus is on the holistic experience.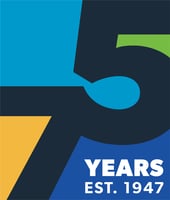 How has Hamilton changed?
Today's connected world has pushed us to focus on creating engaging and entertaining experiences that will break through the clutter. Our capabilities and service offerings have never been as broad or deep as they are today. To help our clients compete, we must understand what they want to achieve to ensure the success of their events. For Hamilton, it's about the customer's customer.
Where is the industry going?
The last two years changed many things in our industry. Service diversification is critical for us to continue growing and improving our capabilities. Digital services are rapidly evolving. As an industry, it is our responsibility to keep proving the efficacy of event marketing to our clients. Today, digital solutions are mission-critical and complementary to online and in-person engagement outcomes.
For example, we're creating immersive solutions that turn the physical experiences of touring a company's manufacturing facility, innovation center, or brand environment into something that can be experienced in the digital world. Through 360-degree photography, a robust tour interface, and an intuitive content-driven platform, our virtual tours give clients and decision makers a front-row seat to complex operations previously only available via an in-person visit. Our award-winning work with Dematic is an excellent example of this.
We understand the importance of immersive technologies to aid in remote experiences while promoting the value of creating and growing relationships in person. We still believe it's challenging to build a real relationship solely from screen to screen. In-person experiences are still necessary for building meaningful relationships. Hamilton has expertise in both the in-person experience and digital engagement, and we are earning many accolades in both spaces.
What does the future look like for Hamilton?
We are prevailing in a highly competitive environment. Our direct competitors are the top companies in the world within our industry. We remain family focused with a friendly and comfortable work environment, which I think helps attract talent. Our teams are more accomplished than they've ever been. We have high expectations for performance among our teams while facilitating desired lifestyles, family needs, and personal goals. We understand that in our world, bigger is not better. We're a family-owned business that can take risks and be agile. We compete because of our ingenuity and creativity, combined with our fundamental values of integrity, transparency, honesty, and trust. Service is baked into our culture – I think we can out-service anyone. Another big part of our culture is being transparent with our clients. Hamilton values the importance of being honest about what we do and how we do it. We hold ourselves accountable for maximizing the return on investment for our clients. Today, we talk about taking things to the next level. Hamilton is about the quality of immersive experiences in all environments, relaying key messages, and meeting objectives. Some of our clients operate across industries and in multiple countries, so we must understand how to meet their different objectives in each respective market. Hamilton is exceptionally equipped to do whatever it takes to help our clients. The bottom line is that we are an experiential marketing agency that creates immersive brand experiences. We always start with strategy and help our clients decide what success looks like, and then we create and execute a plan to bring it all to life. We create memorable experiences that deliver measurable results. I think the future is extremely bright for Hamilton.
---
About Hamilton
Hamilton is a full-service event marketing agency with a 75-year legacy creating immersive brand experiences for companies throughout North America and around the world. We design, produce, and execute integrated experiences – exhibits, proprietary events and conferences, corporate environments, outdoor events, mobile tours, and digital solutions – that drive meaningful connections between your brand and your audience.