Hamilton CEO Dan Cantor Wins Prestigious Hazel Hays Award
Dan Cantor, CEO of Hamilton, received the 2020 Hazel Hays Award at the annual EDPA (Experiential Designers and Producer Association) ACCESS Conference on December 2nd. The Hazel Hays Award is the "highest honor bestowed by EDPA" and it recognizes an individual for outstanding contribution to the experiential and exhibit industry overall.
Dan Cantor has made significant contributions to the face-to-face, experiential industry during his tenure as Owner and CEO of Hamilton over the past 31 years.
Dasher Lowe, EDPA Executive Director, said this about Dan:
"This year's winner has been an EDPA fixture for years. His valuable contributions often fly under the radar because he is never the loudest voice in the room, nor the first to claim credit. It is, perhaps, this characteristic that makes him such an asset to the association. EDPA is better, kinder, and more inclusive because of this man. He is a first-class person, always does the right thing, the right way and instilling the values and principles in everything and everyone he engages with. He has served a variety of roles within EDPA and the Foundation and has performed above and beyond the role of your average industry volunteer. He advocates for philanthropy and support of those in need… As a self-described "techie," and an ambassador for the continued evolution of this industry, he remains actively involved in multiple facets of the industry. After all these years, he still finds the work exciting, continues to learn, and always adds value in all he does. He enjoys competition, respects others, and is fiercely optimistic and passionate about the face-to-face marketing industry. With a focus and understanding of clients, unwavering respect for competitors, and an insatiable desire to see this industry grow and succeed, no one is a more deserving recipient of this year's award."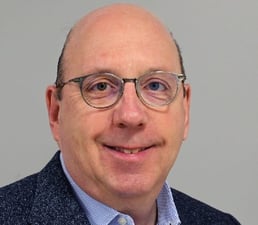 Dan is a past EDPA President, EDPA board member, liaison for the EDPA Foundation, and has participated in various boards, committees, volunteerism, mentorship, coaching, and providing counsel and advice for industry professionals – Dan is a giver, and his contributions are immeasurable.
Another CEO and Owner within the experiential and exhibit industry said this about Dan: "Dan has been one of my most trusted confidants for many years and has been a true friend through thick and thin. His dedication to the betterment of the industry, his loyalty and pride of his staff, and his support of EDPA have been a source of inspiration for me. I am proud to know Dan and trust him implicitly."

"It's been a pleasure and an honor to be associated with all of you," said Cantor. "I can't imagine being in this industry without being associated with this organization, and I am extremely grateful and thankful for this wonderful award and recognition."
In addition to Dan Cantor, Hamilton Senior Project Manager, Kyle Miguel, received EDPA's Future Leader Award. The EDPA Future Leaders Program honors the best and brightest young professionals who are already making a difference with their day-to-day contributions and thought leadership.
---
About EDPA
Founded in 1954, the Experiential Designers and Producers Association (EDPA) is recognized internationally and serves thousands of professional members representing more than 300 corporations across 18 countries. The EDDIE Awards recognize outstanding creative achievements for self-promotion within the experiential/event industry across six categories, including Pivot (repositioning in the marketplace). For more information, please visit https://www.edpa.com/.
About Hamilton
Hamilton is a full-service event marketing agency with a 75-year legacy creating immersive brand experiences for companies throughout North America and around the world. We design, produce, and execute integrated experiences – exhibits, proprietary events and conferences, corporate environments, outdoor events, mobile tours, and digital solutions – that drive meaningful connections between your brand and your audience.