Hamilton Honored as Gold Stevie® Award Winner in 2021 American Business Awards®
Hamilton was named the winner of a Gold Stevie® Award in the Web Achievement category in The 19th Annual American Business Awards® for their work on the Broan-NuTone Virtual Experience.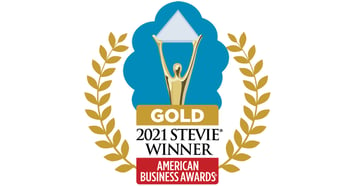 The American Business Awards are the U.S.A.'s premier business awards program. All organizations operating in the U.S.A. are eligible to submit nominations – public and private, for-profit and non-profit, large and small.
Nicknamed the Stevies for the Greek word meaning "crowned," the awards will be virtually presented to winners during a live event on Wednesday, June 30.
Tickets for the virtual event are now on sale
.
More than 3,800 nominations – a record number – from organizations of all sizes and in virtually every industry were submitted this year for consideration in a wide range of categories, including Startup of the Year, Executive of the Year, Best New Product or Service of the Year, Marketing Campaign of the Year, Virtual Event of the Year, and App of the Year, among others. Hamilton was nominated in the Web Achievement category for Consumer Products-Durables industry.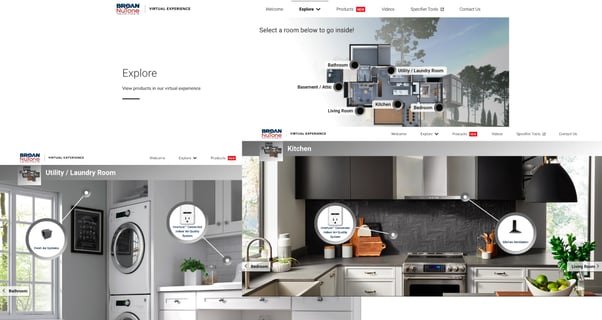 For Broan-NuTone, the global leader in residential indoor air quality, Hamilton created a web-based experience to promote and feature their new products for the 2021 IBSx Virtual Experience and beyond. The site has the flexibility to be modified with new and specific product lines for their entire show schedule. Learn more about the award-winning virtual experience here.

Judges touted the virtual experience as a "strong campaign with 360-consumer journey integration" and a "very innovative solution," with one judge saying "as a marketer I've engaged with a number of virtualized physical experiences. Graphically, this is, by far, the best I've ever seen. It truly feels immersive."
More than
250 professionals
worldwide participated in the judging process to select this year's Stevie Award winners.
"The American economy continues to show its resilience, and as we're poised on the beginning of what should be a phenomenal period of growth, we celebrate the remarkable achievements of a wide range of organizations and people over the past 18 months," said Stevie Awards president Maggie Gallagher. "This year's Stevie-winning nominations in The American Business Awards are testament to the ingenuity, the commitment, the passion, the adaptability, and the creativity of the American people. We look forward to celebrating this year's winners during our virtual ceremony on June 30."
Details about The American Business Awards and the list of 2021 Stevie winners are available at
www.StevieAwards.com/ABA
.
The Broan-NuTone Virtual Experience was created using the
Hamilton EXTEND® platform
. Hamilton EXTEND is a virtual brand experience and event solution that enables event marketers to extend their brand reach and customer engagement strategies beyond the physical space. If you are interested in learning more or scheduling a demo, please email
extend@hamilton-exhibits.com
.
Strategic Partner: LookThink