Hamilton Promotes Tony Redman to Director – Field Operations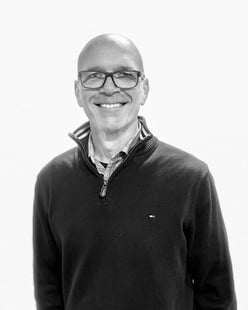 Hamilton announced that Tony Redman has been promoted from Manager to Director – Field Operations. Redman has been leading Hamilton's Field Operations department for over 25 years.
Redman began his career at Hamilton in his early twenties, garnering years of experience in leadership positions and a deep understanding of the show floor process. His passions are customer service and the "trade show floor," where he manages labor, rigging, and other show site services to ensure a successful event. Redman thrives under pressure and enjoys seeing our customer's brands come to life.
During his tenure, Redman has built a network of contacts across the nation to support his team through any show floor challenges. His team includes an elite group of full-time field supervisors, and an Install & Dismantle (I&D) team deployed regionally for client and partner support. With his vast experience, Redman recognizes the significance and can effectively communicate with clients, vendors, and partners.
In his new role, Redman oversees several departments at Hamilton, including Field Supervisors, rental assets and team, local I&D, and in-house set-ups. He will prioritize training, efficiency, quality control, and approaching projects from a show-floor perspective. To optimize Hamilton's processes and procedures and maintain alignment with in-field products and services, Redman will collaborate with Hamilton's Engineers, Project Managers, and Logistics teams. He aims to provide a smooth experience for infield partners while maintaining world-class customer service.
"It is a privilege to announce the well-deserved promotion of Tony Redman to Director – Field Operations," says Jason Weddle, CEO. "In his 25 years with Hamilton, Tony has grown professionally, enhanced critical in-field relationships, and trained and developed a strong team. I could not be prouder of Tony, and I am excited to see him excel in this new role."
---
About Hamilton
Hamilton is a full-service event marketing agency with a 75-year legacy creating immersive brand experiences for companies throughout North America and worldwide. We design, produce, and execute integrated experiences – exhibits, proprietary events and conferences, corporate environments, outdoor events, mobile tours, and digital solutions – that drive meaningful connections between your brand and your audience.