Top 5 Lessons from 2021 and the Return to In-Person Events
As we look forward to another year of events in 2022, it's important we reflect and learn from the past year.
In-person events have returned in some cases, but they've also morphed and shifted into something new.
Companies looking to showcase their brand at in-person events this year need to make sure they're updating their strategy. In this blog, we've taken what we've learned in 2021 to deliver you our top strategy tips for event marketing in 2022.
1) Identify Your "Why"
With in-person events returning, it's important to identify why your business is participating. Identifying your reason for being at the event will help you tailor your pre and post-event strategies.
Are you going to debut a new product? To educate attendees? To gather new leads? Decide on your "why" ahead of time, then center your marketing efforts around this cause.
Once you've determined your "why", you can set up S.M.A.R.T. goals for the event. S.M.A.R.T. goals are goals that are specific, measurable, attainable, realistic, and timely.
2) Focus on Experiential Marketing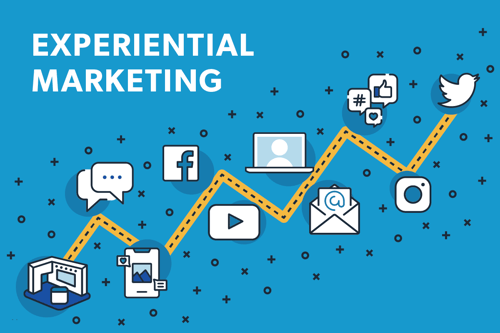 "Experiential marketing" is about building an experience for attendees that allows them to connect with your business on a deeper level. Attendees don't want to be barraged with dry sales pitches when they visit your exhibit. Instead, they want to be drawn into an immersive experience that's unique from anything they've seen before.
Focus on building experiences for attendees that encourage participation and interaction rather than just selling. When it comes to trade shows, it's important to stand out from the long line of booths, and one way to do this is to build an experience that attendees will remember.
At Hamilton, we're experts at developing unique and memorable experiences for brands. Check out our sizzle reel of how we've brought brands to life through exhibit design and production.
3) Provide Self-Driven Experiences
With fewer people wanting to hold tangible objects, QR codes are soaring in popularity. In a recent survey, 45% of shoppers said they had used a marketing-related QR code, and there was 94% growth in QR code interactions between 2018 and 2020.
Let attendees pilot their own experience through your exhibit by offering a touch-free web-app experience like HUB LIVE™.
HUB LIVE™ is an easy to use web-app that attendees access with their smart phone by scanning a QR code. Once they've scanned the code, they can easily view more information about your exhibit, event scheduling, and your brand's products and services.
4) Collect the Right Data at In-Person Events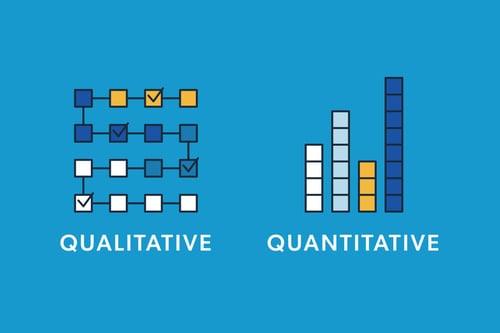 The data you gather at each event is vital information that you can use to make your next event even better. You should gather both quantitative and qualitative data.
Quantitative data will be hard numbers such as foot traffic, lead generation totals, and sales.
For help gathering quantitative data at your next event, check out our Hamilton inSIGHT™ platform that will gather information about leads for you, and rank them in terms of value.
Qualitative data might prove even more important in 2022 as event structure changes. For instance, foot traffic might be down due to the pandemic, but customer satisfaction and enjoyment could still be up.
Gather qualitative data by sending a post-event survey. This survey can ask questions about how helpful they found your customer service and how impressed they were with your booth. Surveys are a fantastic tool to learn what you need to improve upon, and what areas you're already doing well.
5) Offer a Virtual Option
While the demand for in-person events is returning in some cases, many people are still hesitant to go back to crowded event spaces. That's why it's still important to offer a virtual option for attendees staying at home whenever possible.
Before the COVID-19 pandemic, only 45% of people surveyed had attended a virtual event, now that number has increased to 87%. Virtual events are not only well-attended, they're also well-liked. 73% of attendees say they're satisfied with the virtual- event experience.
The main goal attendees have when they attend a virtual event is to learn about the company/receive general education. Keep this goal in mind when you're designing the virtual version of your event in 2022. Deliver the information about your brand, products, and services in an interesting and informative way.
Our Hamilton EXTEND platform helps companies create immersive showrooms and events that keep attendees engaged and wanting to learn more.
Get Ready For An Interesting Year In Event Marketing
2022 is sure to be an interesting year as we face another combination of online, hybrid, and in-person events.
We hope these takeaways get you on the right track as you start filling out your event calendar this year. No matter what style of event you're aiming for, Hamilton has a solution to help. Contact us today to talk about your brand's event marketing vision for 2022, and learn how we can help make that vision a reality.