Hamilton Marketing Director Receives EDPA Future Leader Award
Courtney Soice, Hamilton's Marketing Director, has been named a 2022 EDPA Future Leader. Soice combines her marketing experience and knowledge with her passion and appreciation for the industry to exceed expectations, reimagine customer journeys, and conquer challenges while leading several Hamilton client accounts and all marketing efforts.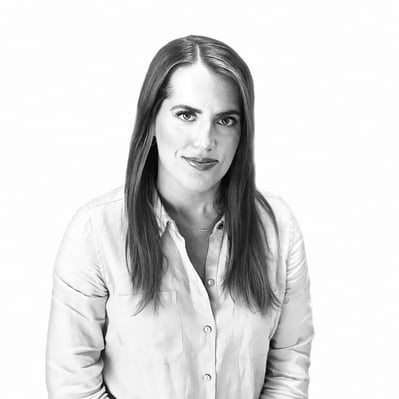 According to the Experiential Designers & Producers Association (EDPA), the Future Leaders Program honors the best and brightest young professionals who are already making a difference with their day-to-day contributions and thought leadership. To be considered for this honor, candidates must be an EDPA member or work at an EDPA member company; sponsored by an EDPA member company or employee; a non-C-Suite professional; a leader or manager of people, projects, etc.; demonstrating professional characteristics as determined by the committee; and under the age of 40 at the submission date.
Soice started at Hamilton in 2017, bringing over a decade of experience in successful marketing and engagement strategies. She oversees and manages all marketing initiatives across the company, including strategic planning, brand development and awareness, demand generation, print and digital advertising, sales support, public relations, SEO, and competitive bid efforts. Before joining Hamilton, Soice held a high-impact position at Ogilvy & Mather in New York City. She participated in the agency's prestigious Rising Star program and helped grow its engagement strategy practice during her tenure. Soice brings her extensive experience to her role at Hamilton and the events industry as a member of the EDPA Midwest Board and the Women In Exhibitions Board of Directors.
"Since joining Hamilton, Courtney has been instrumental in the formalization of our marketing, which has led to significant increases in opportunities and business for our company," said Jason Weddle, CEO of Hamilton. "Courtney was the recipient of our annual 'Quality Award' for her work on our website refresh and her impressive performance as a client team leader, leadership council member, and more. As a dynamic up-and-comer and someone who loves this incredible industry, Courtney is well deserving of this recognition as a Future Leader. This industry needs more like her, and I couldn't be prouder of her."
Previous Hamilton professionals honored by EDPA include Aric Furfaro, a Design Director at Hamilton, who received a Future Leaders Award in 2021, and Kyle Miguel, an Account Director at Hamilton, who received a Future Leaders Award in 2020. Dan Cantor, Chairman of Hamilton, received the Hazel Hays Award from EDPA in 2020, which recognizes an individual's outstanding contribution to the experiential/exhibit industry. The award is the highest honor bestowed by EDPA.
---
About EDPA
Founded in 1954, the Experiential Designers and Producers Association (EDPA) is recognized internationally and serves thousands of professional members representing more than 300 corporations across 18 countries. The EDDIE Awards recognize outstanding creative achievements for self-promotion within the experiential/event industry across six categories, including Pivot (repositioning in the marketplace). For more information, please visit https://www.edpa.com/.
About Hamilton
Hamilton is a full-service event marketing agency with a 75-year legacy creating immersive brand experiences for companies throughout North America and around the world. We design, produce, and execute integrated experiences – exhibits, proprietary events and conferences, corporate environments, outdoor events, mobile tours, and digital solutions – that drive meaningful connections between your brand and your audience.